Healthcare Website Personalization: Approaches & Examples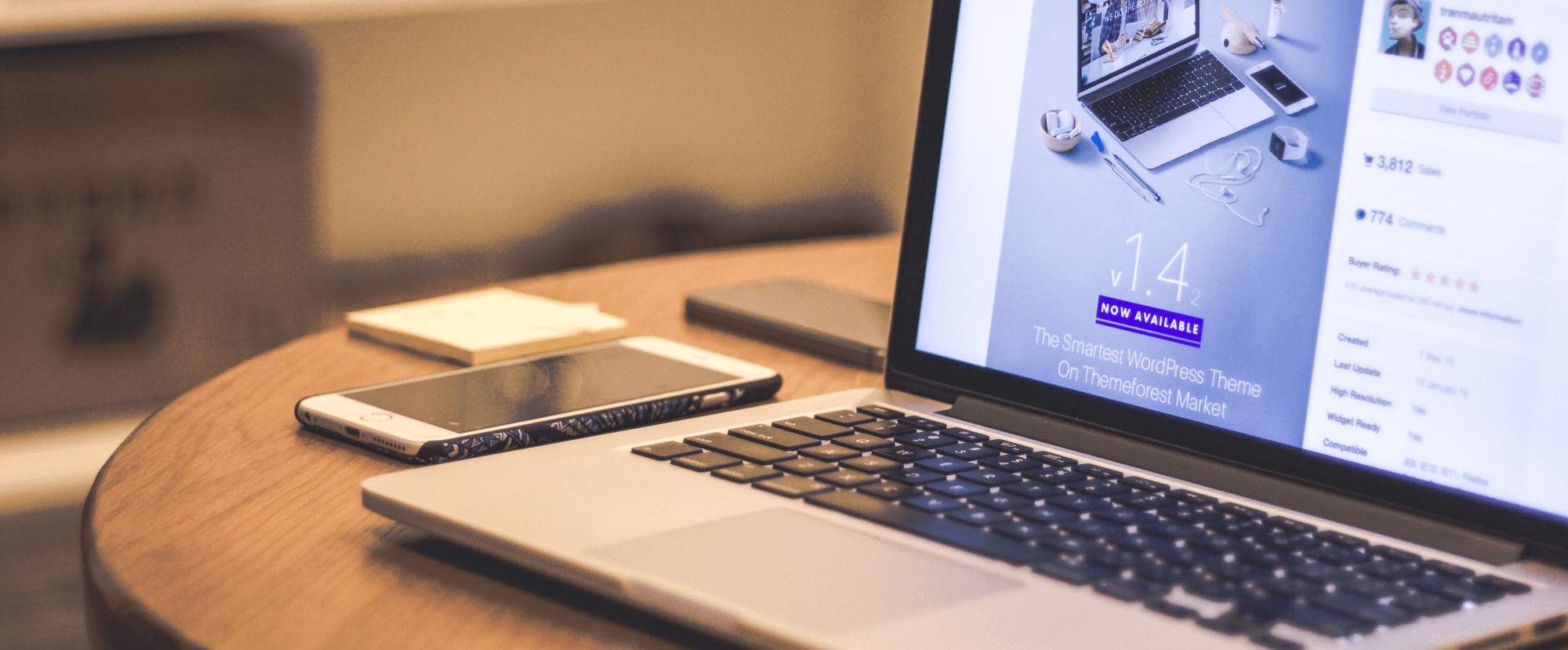 There have been plenty of articles, white papers, and webinars discussing the benefits and approaches to using personalization for healthcare websites. However, most of those articles (perhaps all) lack actual real-world examples. We're here to help.
The Current State of Web Experience Personalization
Personalized digital experiences are far from a new concept — even for healthcare, which has typically trailed other industries in all things digital. There have been bold predictions for the widespread use of website personalization dating back at least 6 years. Admittedly, personalization has been on my list of "what's next" for healthcare websites for quite some time.
Somewhat surprisingly, content and user experience (UX) personalization still hasn't made its mark on most healthcare websites and is still often mentioned as an "emerging trend" in healthcare digital marketing. Coming soon, since 2017.
There are several reasons for this. Among them, concerns about privacy, staff and budget constraints, challenges to showing attributable ROI, and often a long list of higher priority projects and fires that need immediate attention.
Why Personalization for Healthcare Websites?
Most readers are likely familiar with the general concepts and benefits of website personalization for hospitals and health systems. And as mentioned, there's plenty of articles already available discussing the benefits, but here's a quick list for anyone needing a refresher.
Personalization can improve UX and patient experience (PX) by presenting more relevant content and streamlining key consumer use cases.
Consumers have come to expect personalized digital experiences across other industries. And numerous surveys and studies have shown consumers now also expect this from healthcare.
Content personalization can improve SEO and onsite conversion.
Approaches to Healthcare Website Personalization
There are a variety of ways to classify personalization approaches. Some definitions focus on the tactic (e.g., location-based, audience-based, contextual, or behavioral). Other focus on the technical approach or toolset. We're going to break the possible approaches and corresponding examples into two broader categories based on the personalization data source, implicit and explicit.
Healthcare Personalization Examples
Explicit Content Personalization
(aka Self-selection/identification)
Location-based Identification
Indiana University Health offers one the best examples of location-based self-identification personalization. Users can enter a zip code or city via the "Choose my location" prompt in the header.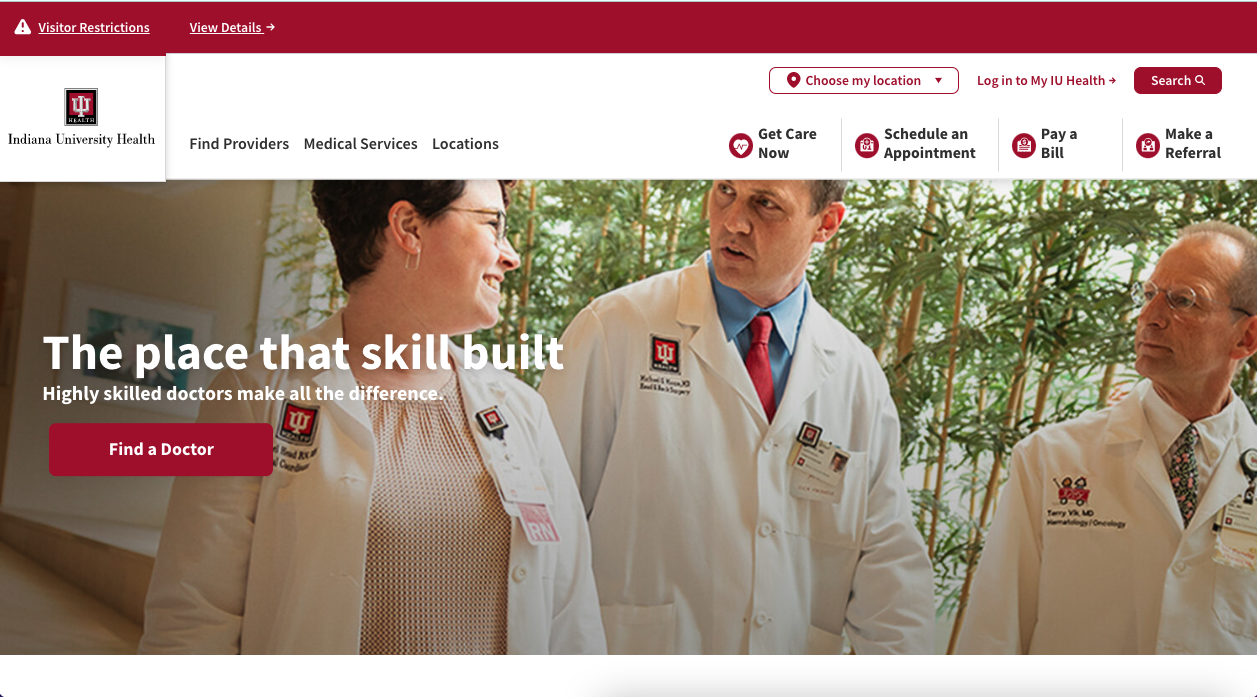 Once a location is specified the home page and other sections of the site update with content relevant to that location. The following screenshot shows how related locations show up after a user has entered their location (in this example I used Indianapolis).

Further down the home page the Classes and Events list updates to show content most relevant to the provided location.

The locations section defaults to show locations closest to the user's location. In this case I also filtered on Heart & Vascular Care locations.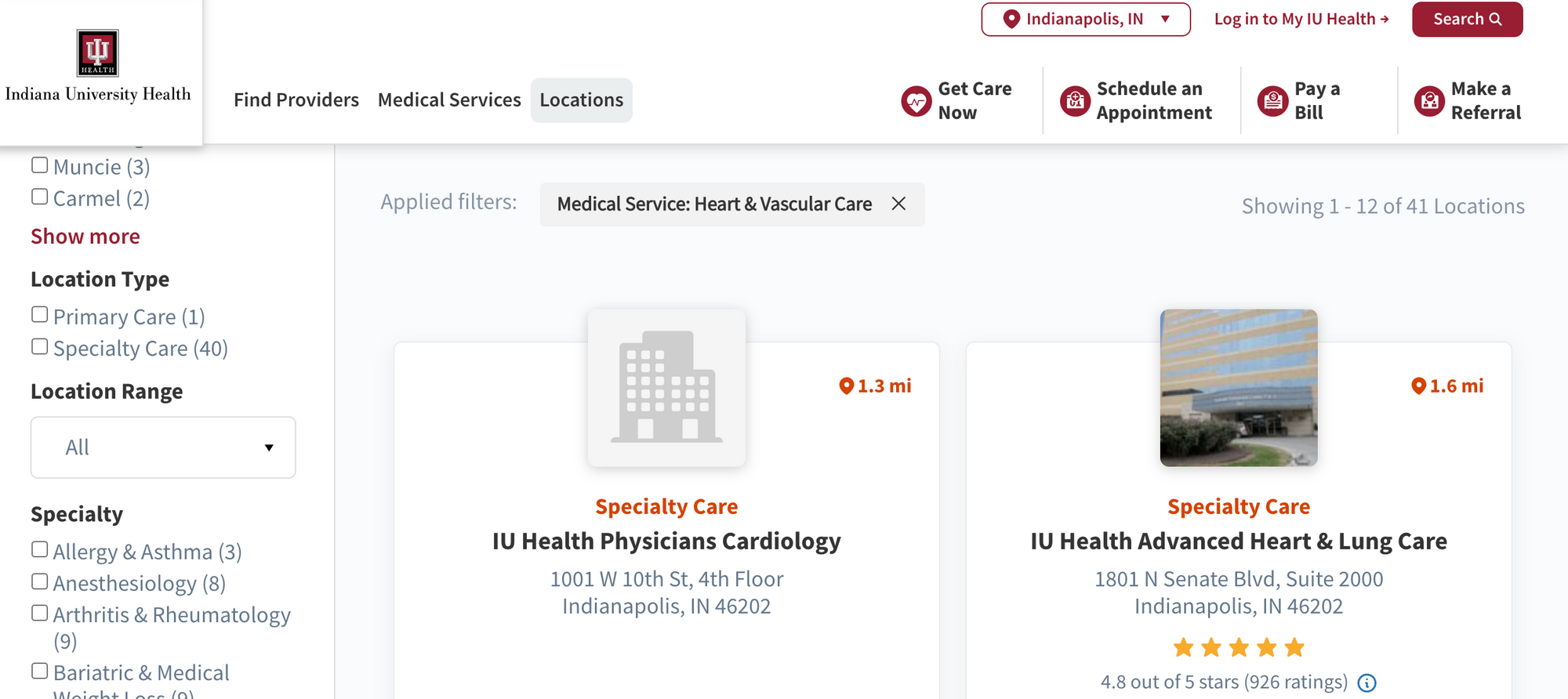 The same concept is applied to the Find Providers section.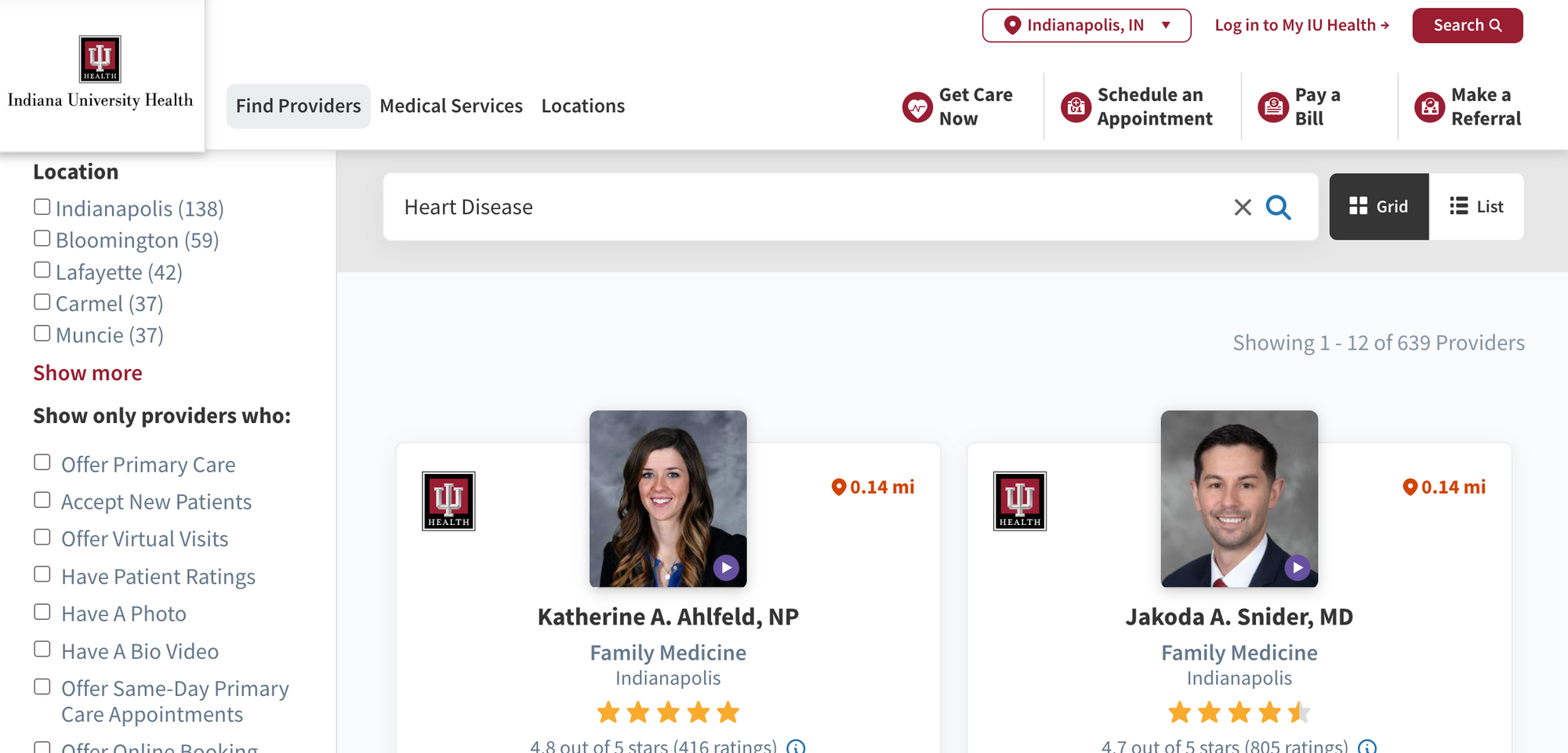 Mercy Health (https://www.mercy.com/), Mercy (https://www.mercy.net/), Banner Health (https://www.bannerhealth.com), Christus Health (https://www.christushealth.org/) and numerous others use a similar approach for location-based self-identification.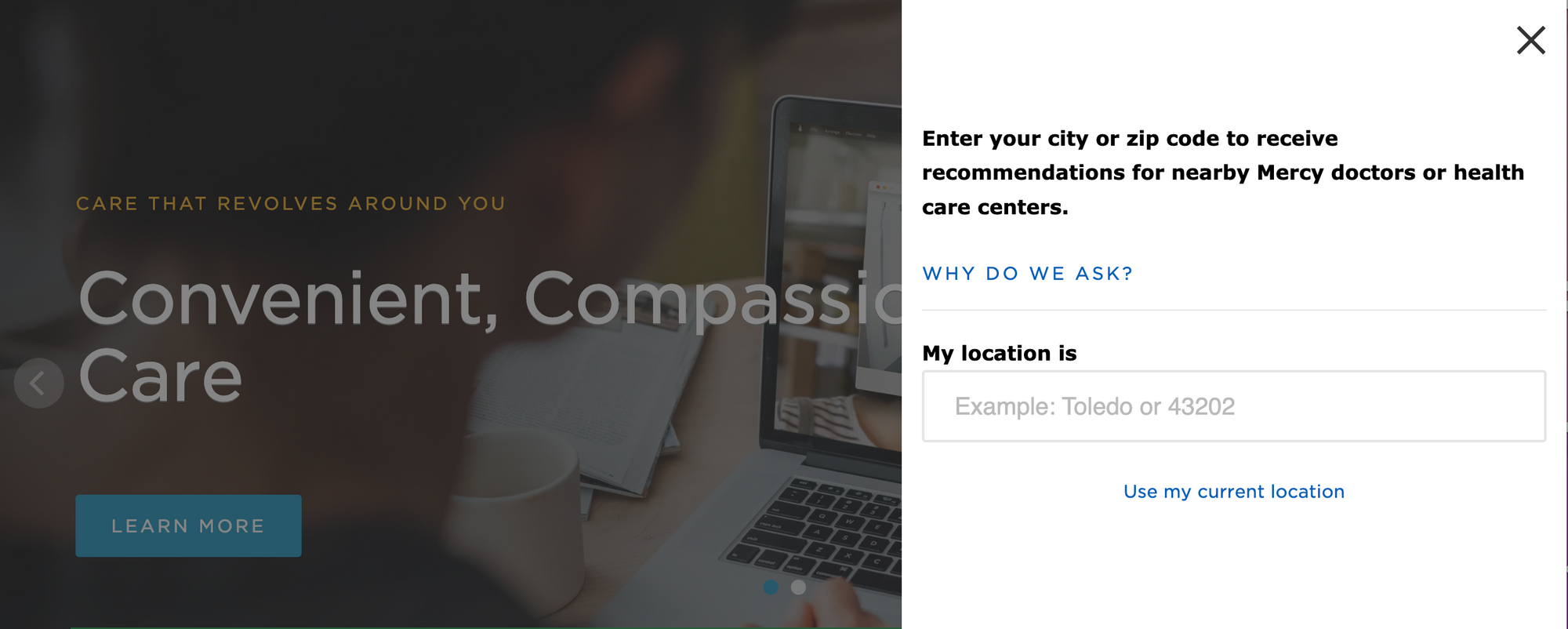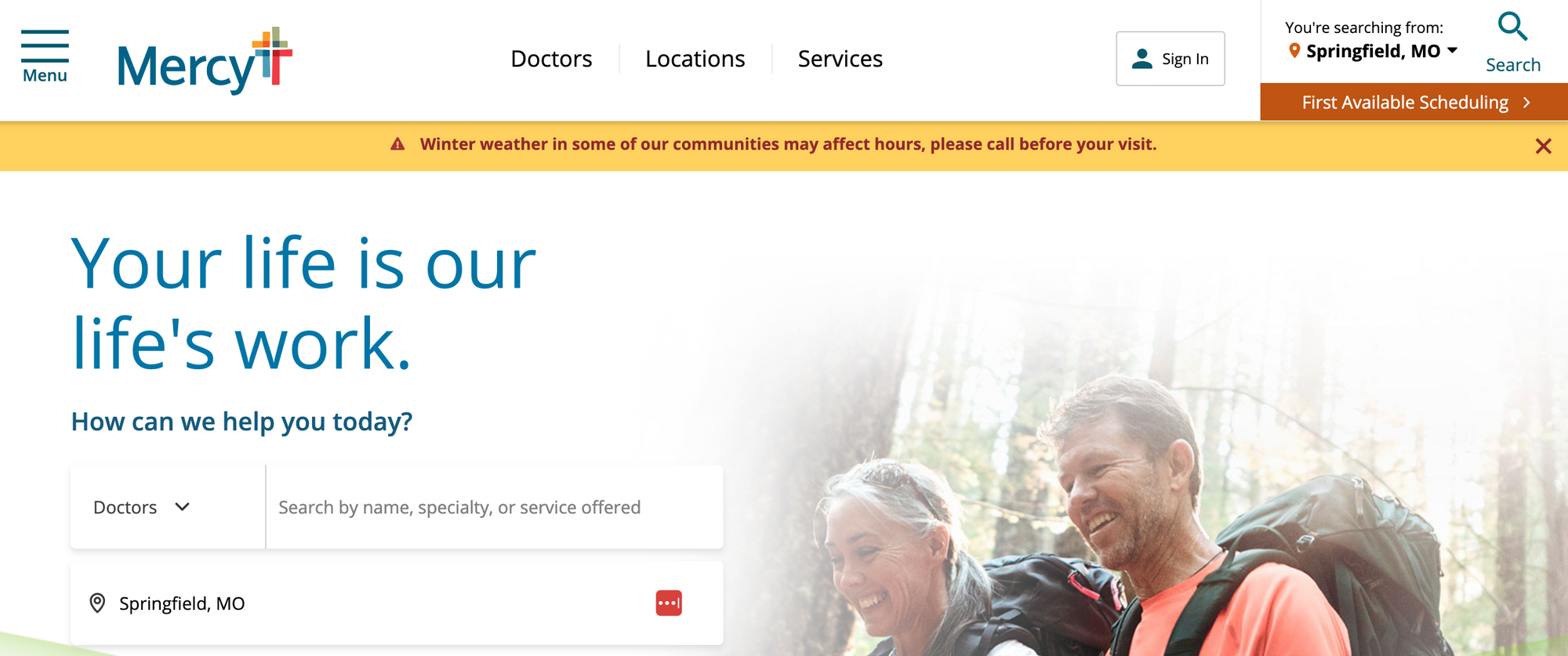 Sentara, which has locations across Virginia and northern North Carolina, provides another example of geographic personalization. In this example the Find a Location section initially displays facilities closest to the location I specified – Charlottesville.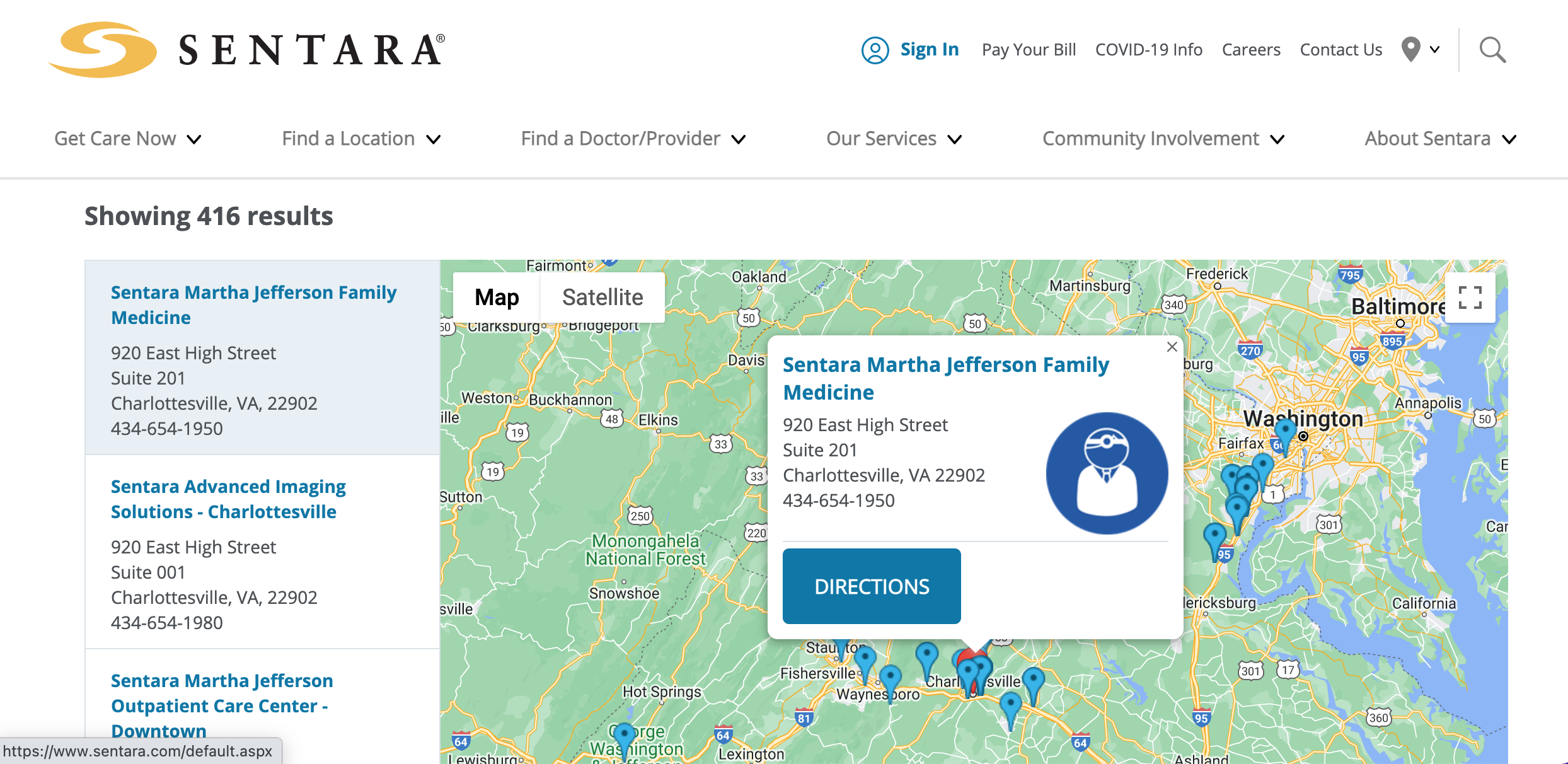 An effective variation on location based identification is to use a predefined set of regions or metro areas. This provides marketing teams better control of the content variations and targeted messgaging across their market segments. UnityPoint Health provides a good example.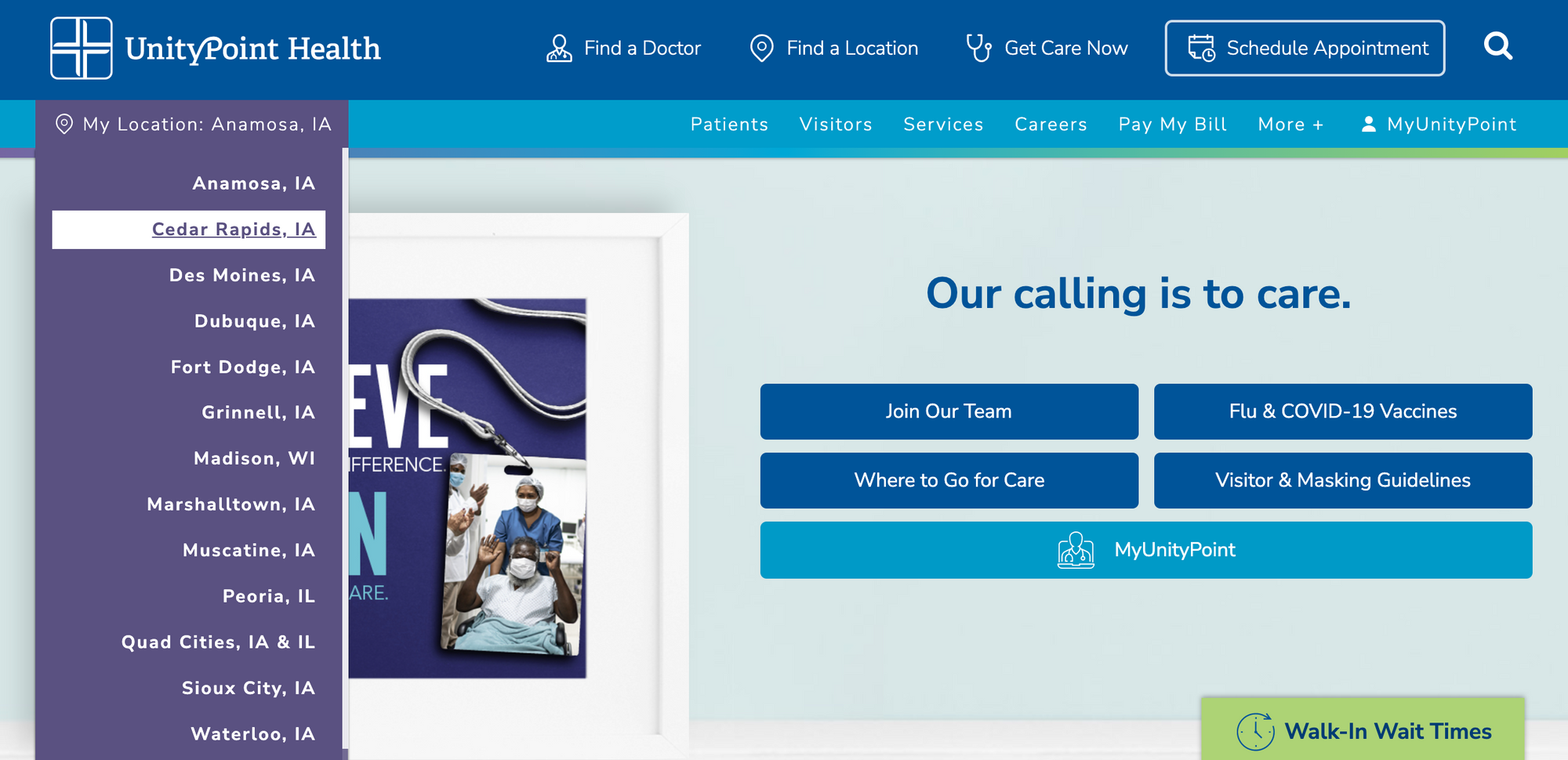 Persona/Audience-based Personalization
Sentara's sister organization, Sentara College of Health Sciences, uses explicit personalization based on audience selection. The following screenshots show how the navigation menu and home page change after a persona has been selected.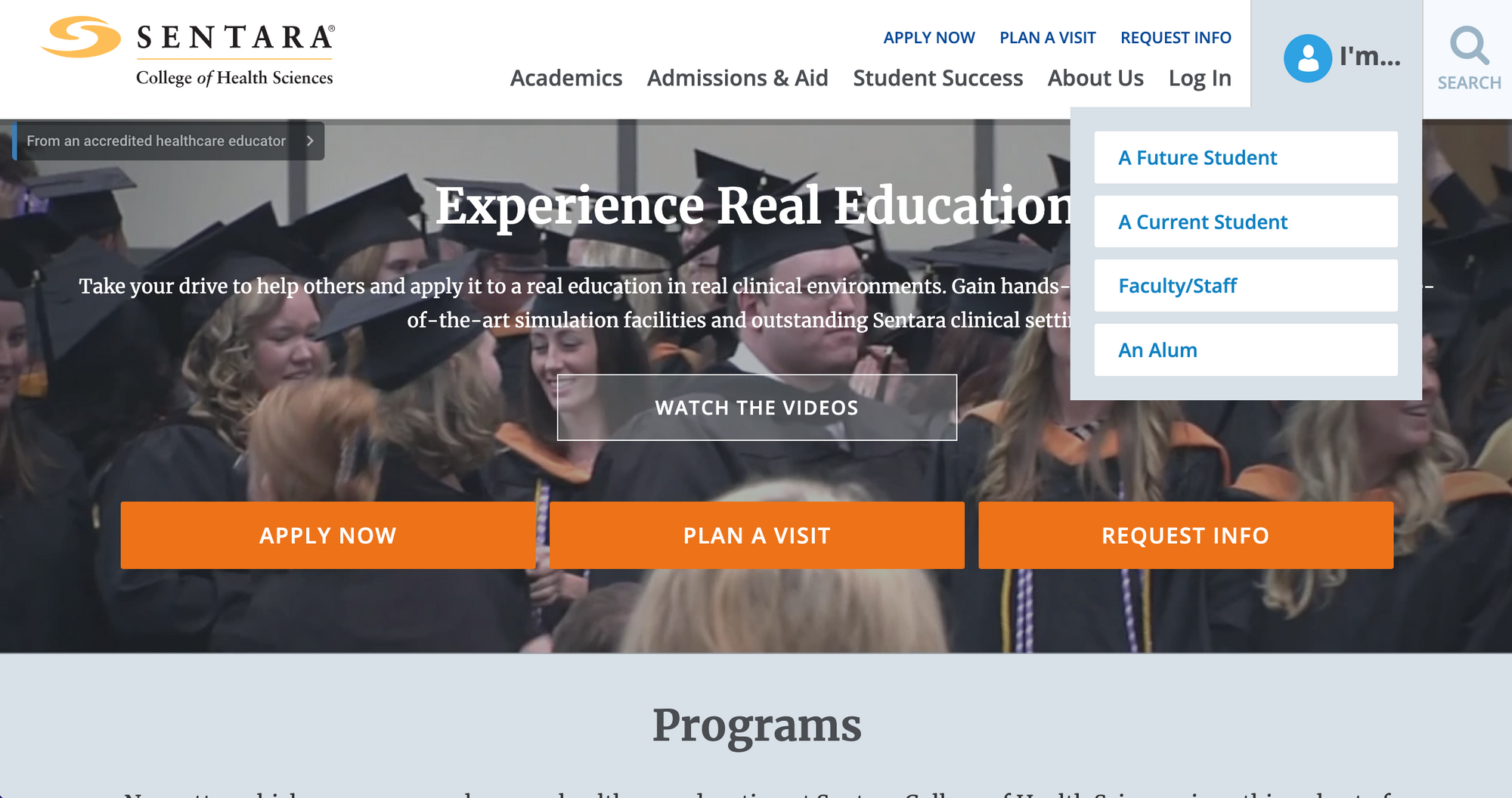 Updated navigation and home page banner section after "A Current Student" is selected.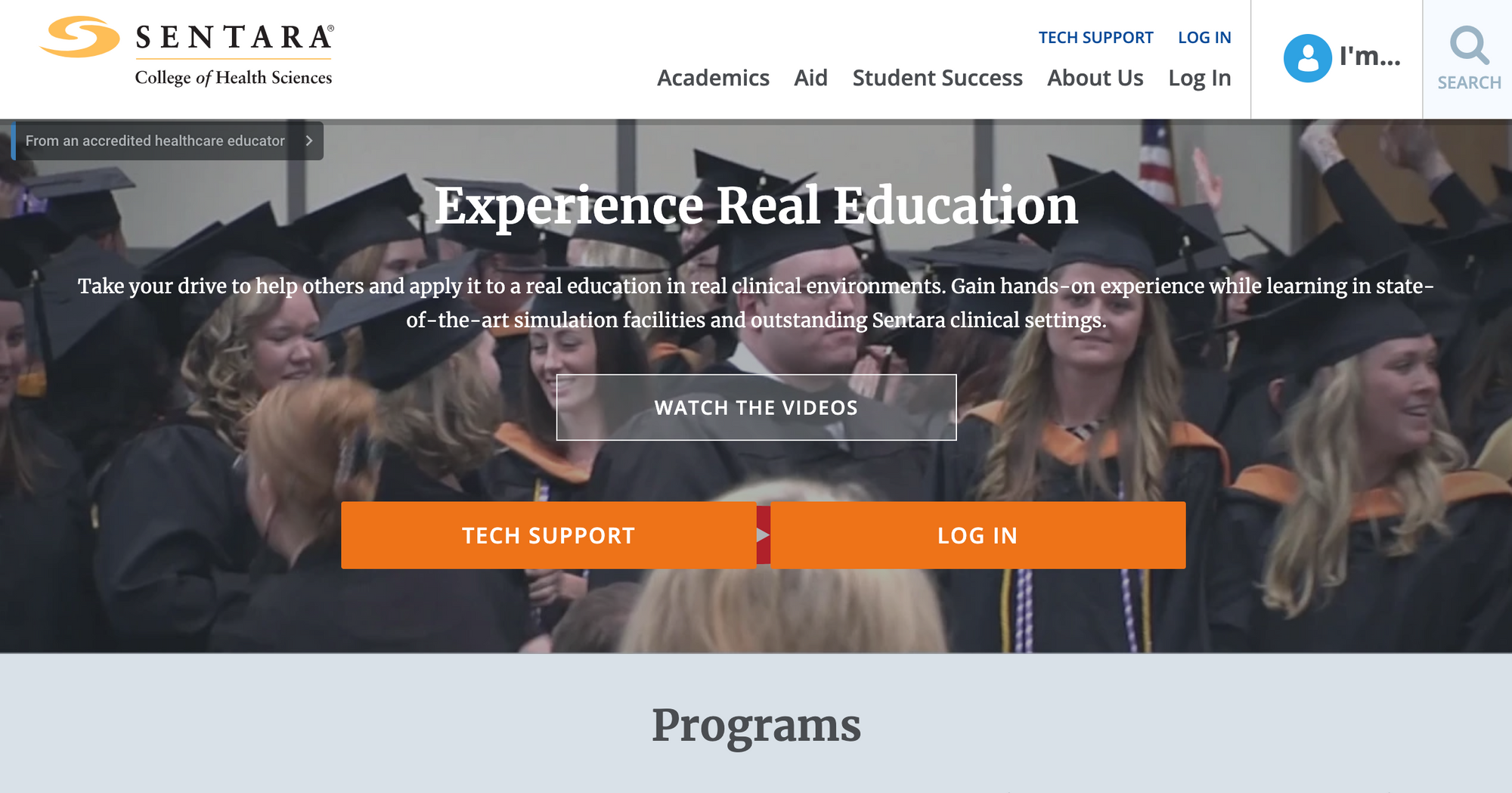 Ochsner Health (https://www.ochsner.org/) prioritizes the personalization option by presenting a prompt when a user first visits the site.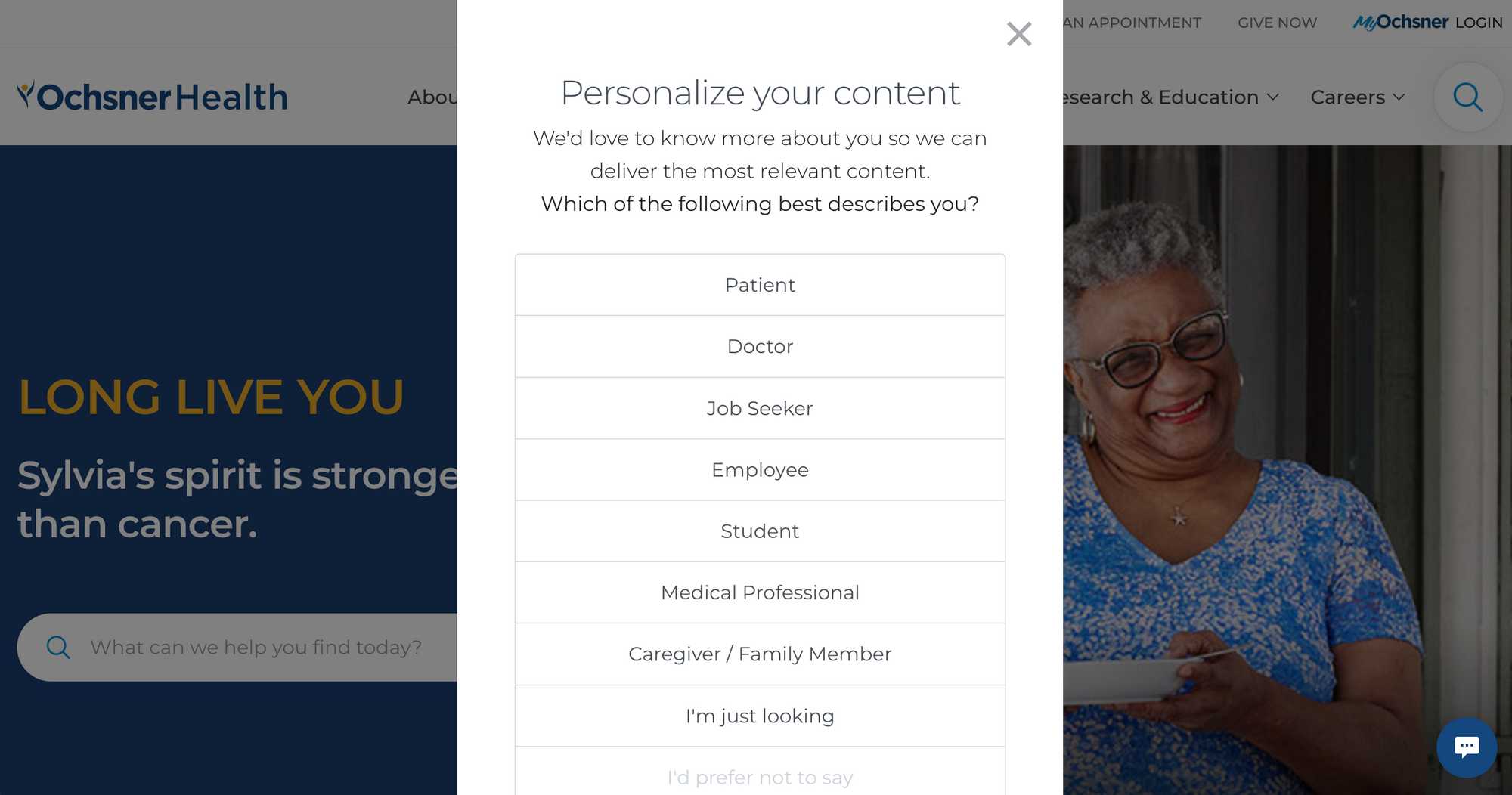 The home page, and presumably other sections of the site, are then customized based on that selection.
Patient Helpful Links on the home page.


Doctor Helpful Links on the home page.


Patient "calls to action" on the home page.


Doctor "calls to action" on the home page.


Rush (https://www.rush.edu/), Penn State Health (https://www.pennstatehealth.org/), Southcoast Health (https://www.southcoast.org/), and SSM Health (https://www.ssmhealth.com/) all use personalization on a limited basis to enable a persona based "quick links" type menu.

Implicit Content Personalization (aka automated)
Implicit personalization is based on information that is automatically gathered from a users' behavior on a website, how they arrive at the website, or interactions with other digital platforms that the personalization tool (or website) integrates with. These other platforms could include risk assessments, email subscriptions and interactions, patient portals, and CRM data.
Obvious examples outside of healthcare include retail/ecommerce and travel related websites. Examples in healthcare are rare.
The first healthcare organization to use implicit personalization (that I'm aware of) was Main Line Health. Andy Gradel, Main Line Health's System Director of Digital Marketing at the time, gave a great presentation at HCIC 2018 titled "Getting Personal Without Getting Creepy." The talk covered how their website presented contextually relevant information and navigation based on the pages a user viewed on the website. The technical hurdles were likely less challenging than threading the needle to deliver a helpful, yet not creepy, user experience.
The website personalized the navigation roll down menus based on the user's activity on the site. In the following screenshot the Orthopedic links only showed up after I viewed several orthopedics pages. This same approach was used on the Hospitals & Locations and Conditions & Treatments menus. The home page also updated to show geo-specific content related to location pages I had viewed.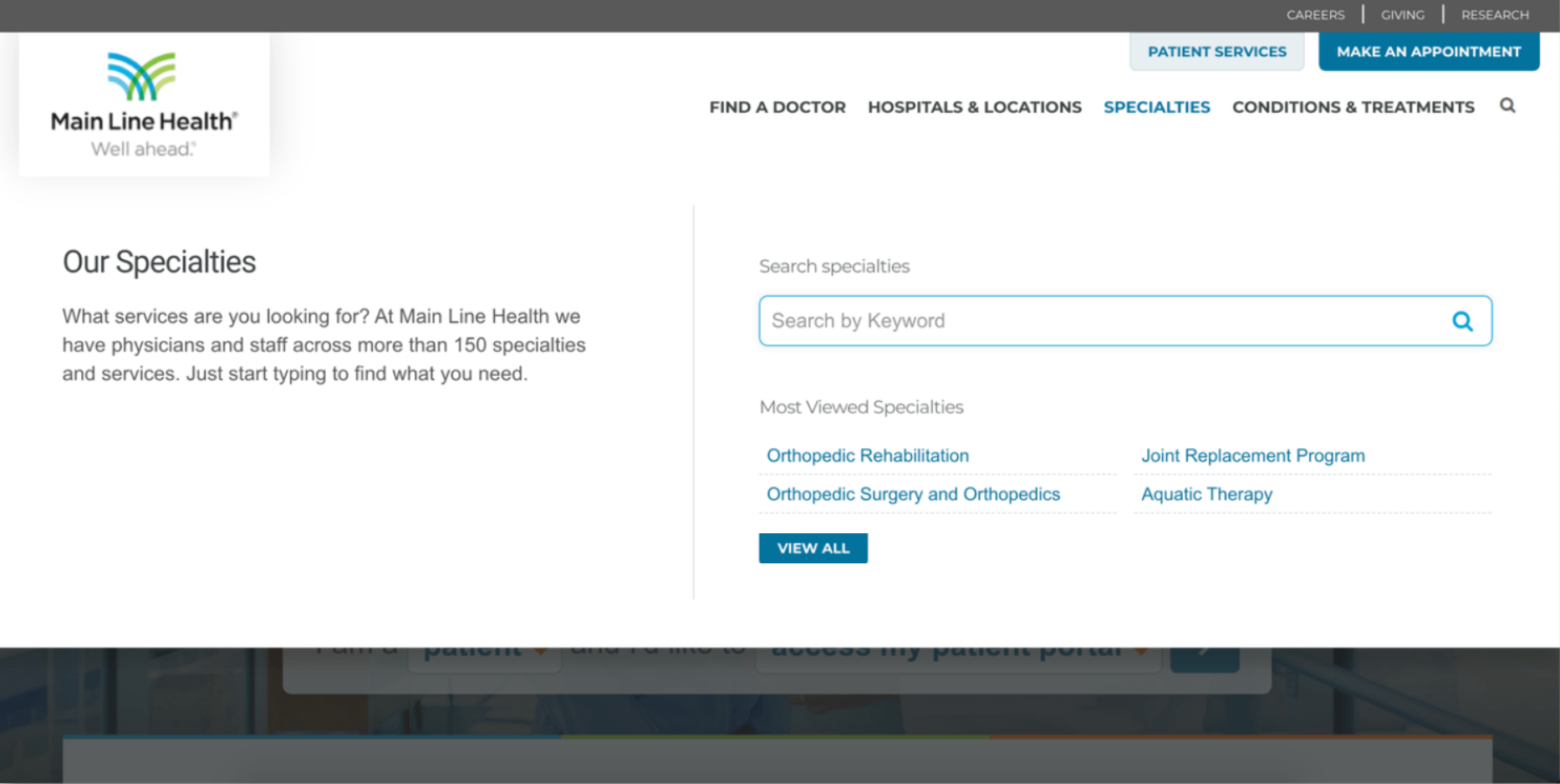 Main Line Health's personalization functionality now seems to be deactivated (as of January 2023).
The Brigham Health Hub also used automated personalization but no longer appear active. One section of the home page was personalized with articles related to content a user had previously viewed. It was a nice subtle approach that wasn't abruptly obvious. However, the personalization capability no longer seems to be in use.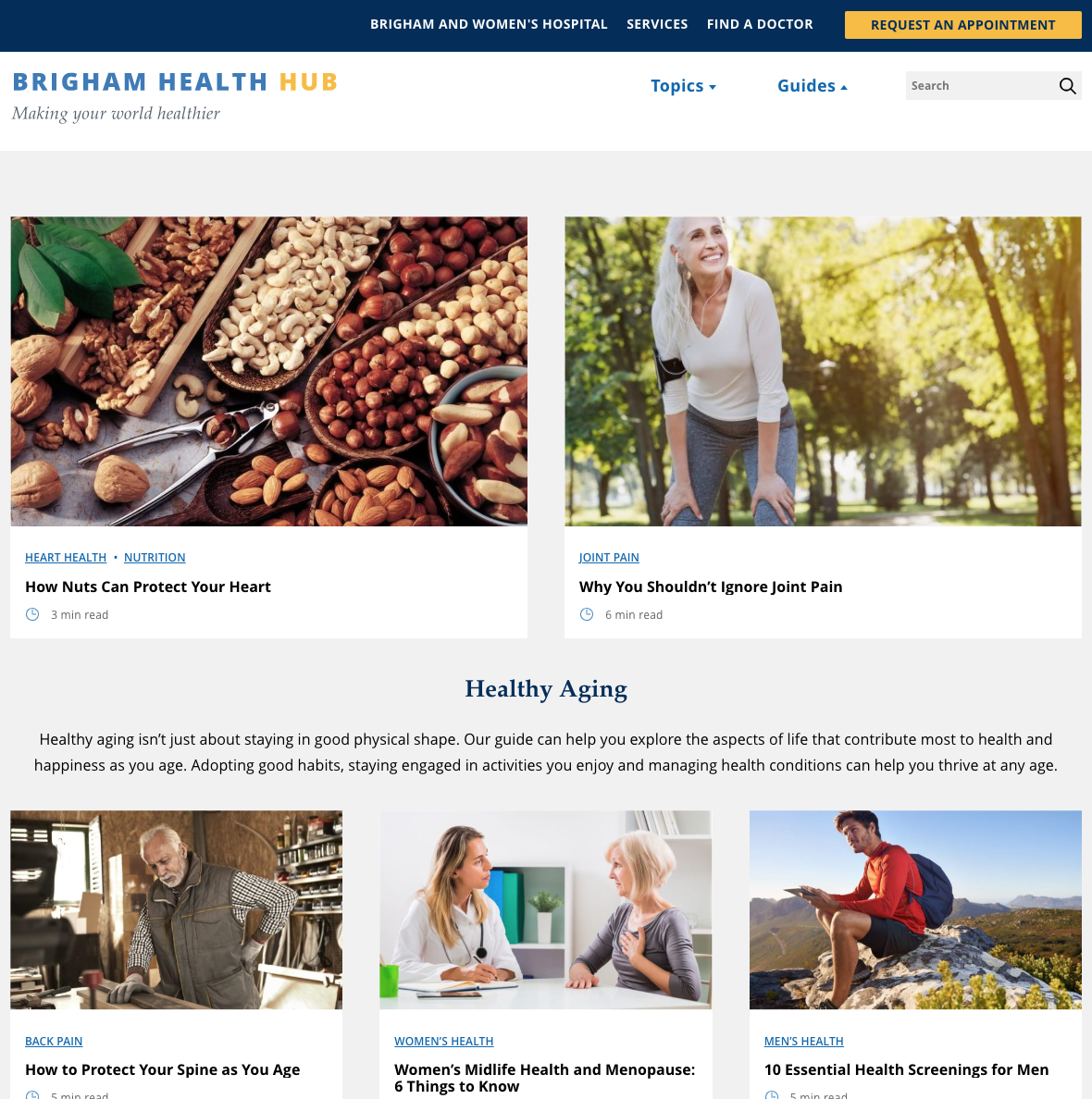 Other Examples and Tactics
It is also worth mentioning some other personalization tactics that we are currently working on, or have previously explored with clients.
Personalizing landing pages based on a user's organic search terms or search ads they clicked on.
Highlighting available locations and quick care optoins based on the day and time, e.g., "what's open now?"
Personalizing the site based on whether a user has previously accessed the patient portal.
Customizing banners, imagery, and calls to action based on content the user has viewed.
Allowing users to self-select content that they are interested in seeing; e.g., healthy living, women's health, pediatrics, etc.
Other Organization's Using Personalization
There has been mention of other health systems using content-based personalization for their websites or campaign landing pages, but it's unclear whether personalization is still being used. Some of those organizations include Memorial Hermann, Genesis Healthcare, and VCU Health.
Personalization Platforms
It is beyond the scope of this article to dig into the various platforms used to power personalization for websites and broader digital experiences. However, we did want to mention several of the most common.
Personalization Platforms
Dynamic Yield
Insider
Salesforce
DXP Platforms with Personalization Components
Adobe (Adobe Target is their A/B testing, personalization, and automation product)
Optimizely (Originally a personalization and testing platform that has since become a DXP provider after merging with Episerver and other products).
Acquia (Acquia Personalization, previously called Acquia Lift).
Sitecore (Personalize is part of their Engagement Cloud offering).
Our team has experience working with most of these platforms (including all the DXP options) and is ready to help organizations interested in personalization strategy or implementation.
Where to Start with Personalization?
Like any other new initiative, start with creating a strategy that thoroughly address priorities and essential questions.
Why are you interested in personalization?
What are you trying to improve or solve? What are the goals?
Which audiences are most important to support and target?
What are the critical use cases or journeys?
What would a phased approach look like? (Start small and iterate)
Do you have the staff available to support content personalization?
How will you measure success?
Once you have a solid strategy in place, then begin to look at the platform options. We've seen some organizations excitedly "overbuying" platforms they don't need or aren't ready for yet. Some versions of personalization can be implemented natively within the CMS without the need for a separate personalization product. Let the strategy define the toolset.
Need help with personalization strategy or execution? Let's talk.